Minecraft is very addictive, interesting and popular game. Virtual world were player, from blocks can build literally anything.
Table of Contents
Minetest? You mean Minecraft right?
We encourage to build towers in the real life from real blocks, but there is no way to live nowadays without digital world.
This could be awesome hobby for "dark" time of the year, to build dream house in virtual world. Who knows it might be a starting for realizing this idea in the real world.
Minecraft does not need advertising, so we encouraging to check, try out Minetest. So we compiled list of things that we think is better or different from Minetest.
Free and opensource game
You can play it on almost any potato
Available on several platforms (Windows, Linux, Android)
Free of charge extensions and add-ons, also can build your own extensions
Can play on local network with friends
Or play via internet with friends over the world.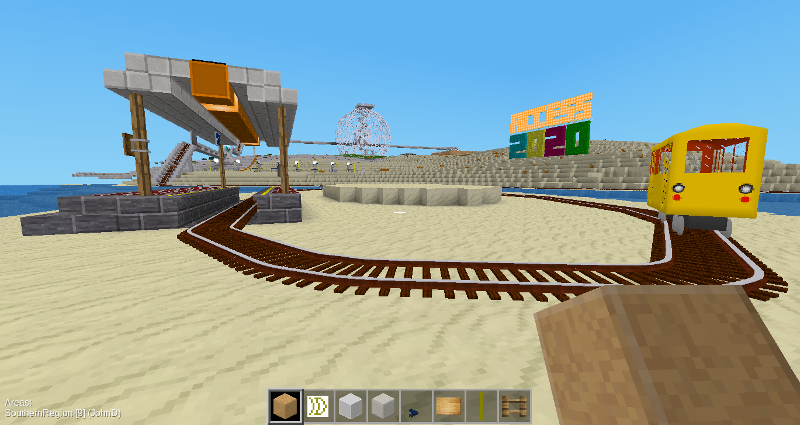 Minetest is free and opensource
Although the software/game itself is free might be that you will need to invest your time and nerves to get you want.
Minetest will work without an issue, you can play around by yourself or you can connect to some of the public servers.

But if you will want to create your own world and connect several kids or kids friends you will need to read quite a bit.
If you need some help you can surely contact us, we will try to help out.
The mod setup is relatively easy (have to copy one folder into another), you have to find the right folders and for regular users this might be a challenge.
Any case its worth tinkering around, cause when 7 cousins are building and destroying together its ultimate fun, more importantly in times when meeting in person is restricted.
Minetest works on any potato
Minetest requirements are not high. You can download it on Android to test it out, but of course its much comfy to play on the computer, good thing is that you don't need powerful pc to game Minetest on.
We have played on more than decade old computers and it runs pretty well.
The fact that you can run it on older hardware is pretty important in cases when you want to play the game with friends or relatives and might be that not everybody has resources or hardware to play Minecraft.

If you have in somewhere lying around old dusty laptop, with flat battery and the hinges one the bring of the breaking. This could be good machine to tryout the Minetest and could give the second life to the hardware.
That what we are doing when some kids friends arrive and some one is without device to play on Minetest.
Minetest works on several platforms
Linux, Windows, Andorid those we have tested and setup of the game is pretty straight forward. From documentation we can see that its possible also to get it on MacOS. But (at least for now) iOS not available. iOs is closed ecosystem and its hard to get ported opensource software to the iOs as there is no particular owner/company behind it, and as its hard to get third party software, its tough to get open source projects on iOs as all software have to go trough the AppStore and its not the easiest thing to do.
A lot of possibilities to extend via mods
Possibilities are so many. Trains, electronics, doors, chairs, computers, animals, cars, fighter jets…. and so on. But sometimes some mod could be in conflict with some other mod. That's why it good strategy is add mods one by one and see whats happens by playing the game.
Mods can be found here.
While playing around we have made our own blocks just for test if we can, you can do and only thing you need is a bit of time and interest in doing so.
Can play locally by yourself or together with friends
Download the game and go ahead. Can play survival game, different puzzle games or play around in creative mode. If friends comes around, you can play together on local network. Well, first, you should know what is local network, that could be a challenge to some of the users.
But all challenges are for us to get smarter.
Can play with friends anywhere in the world
There are several open Minetest worlds, where you can meet friends and relatives view, get inspiration from other Minetest players and communities.
Write if you have any question or suggestion. We will try to help out.